It was a great day for an Open House the Saturday after Thanksgiving. It was a very successful event at 687 Evergreen Ln Townhouse for Sale in Port Hueneme CA. We appreciate all the great feedback we received. This is a great unit that is still available. The price has been reduced. Sellers are motivated. Listing Courtesy EXIT Platinum Realty.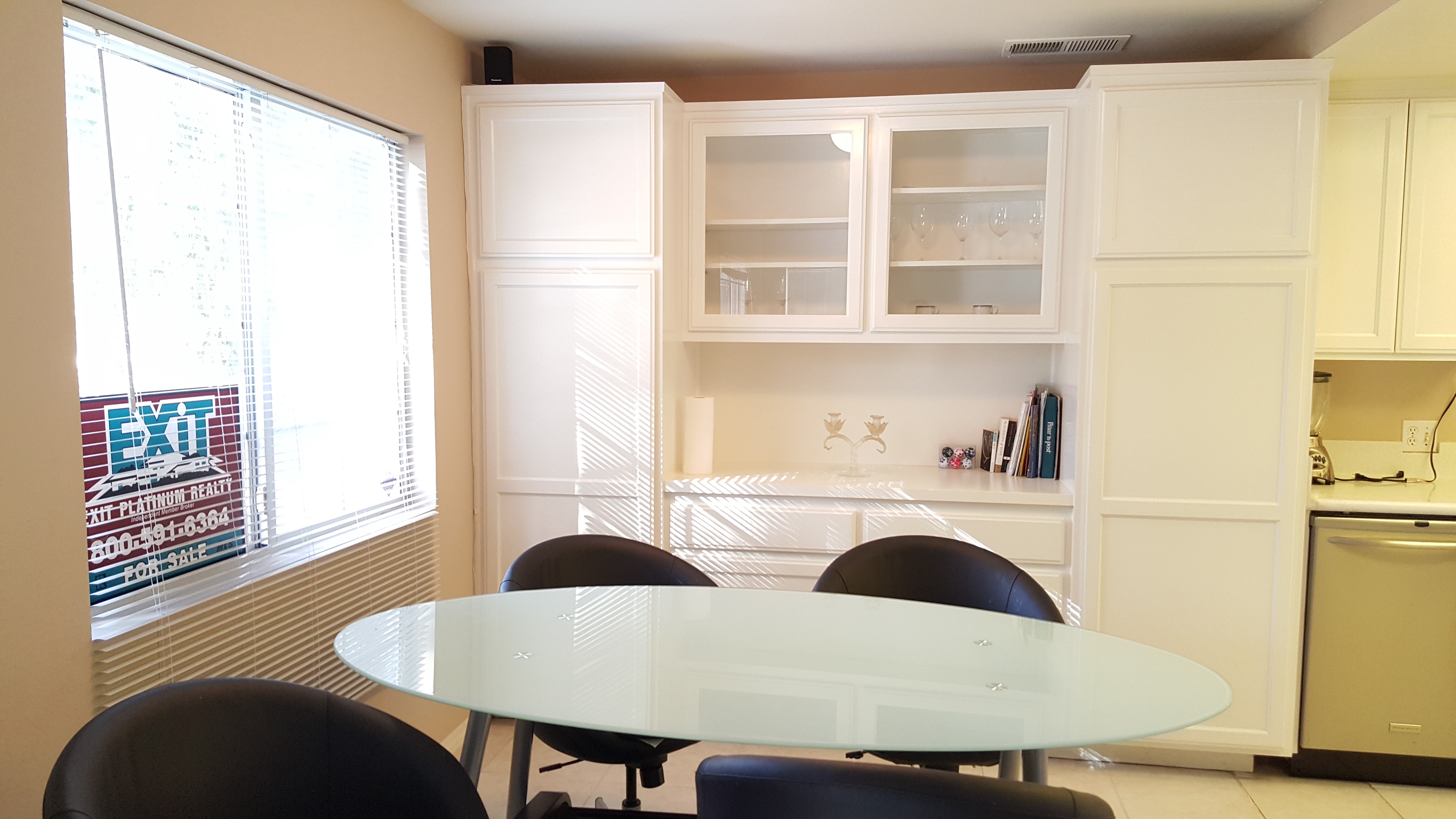 The Townhouse features 3 bedrooms 2 full baths and one half bath with over 1,200 square feet of living space. It has and affordable association of only $275 and is located only a few blocks from Port Hueneme beach where many families enjoy spending time or taking a stroll along the sandy beach.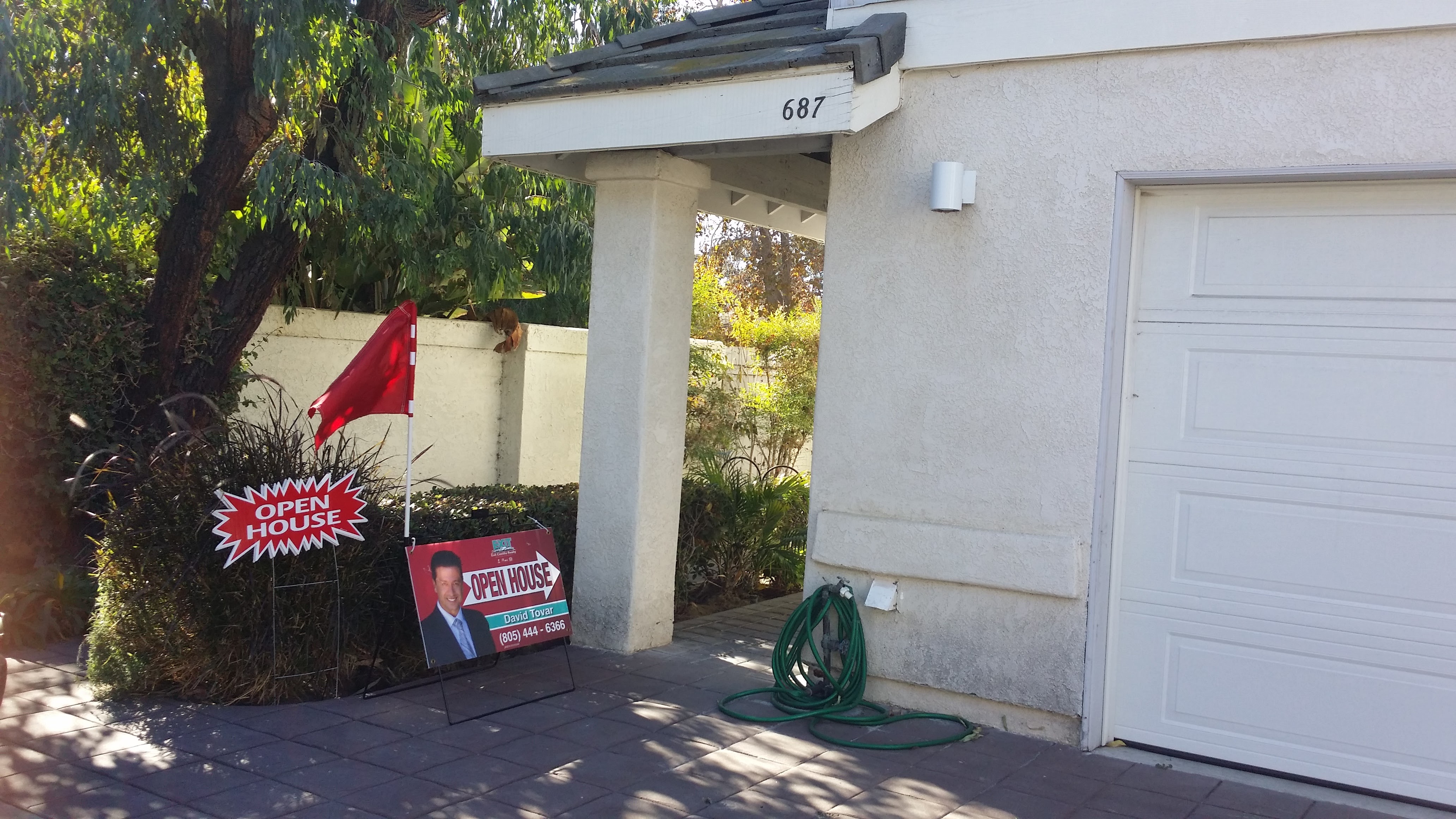 The townhouse has a large two car garage and the property overall is very well maintained. It is Move in ready with a combination of tile floor throughout the kitchen and living room. You will find carpet upstairs in all three bedrooms and hallway. A must see to appreciate property!

The property has a very relaxing and peaceful view from the balcony. From there you can see the public walkway that leads to the Port Hueneme beach access.
Enjoy a warm cup of coffee or tea on the balcony as you prepare for morning walks or simply take a step out and enjoy a healthy deep breath of morning ocean air. Perhaps your dilemma might be to wine first then walk the dog or walk the dog and then wine. Its prime location makes this unit ideal for those looking to enjoy the lifestyle that a beach side community has to offer.
Make it a Daily Thing- witness breathtaking sunsets at Port Hueneme Beach CA



A Special Note About Port Hueneme Beach CA
For the health and safety of both humans and dogs, NO DOGS ARE ALLOWED on the beach. Children who play in the sand can become seriously ill by coming into contact with animal feces, which carries a host of infectious organisms. Just walking barefoot on the sand that has been contaminated can lead to infection and transmission of hookworms to humans. And your dogs are not immune to health problems as a result of romping on the beach: they may ingest contaminated sand and become infected with parasites or parvo (a common, often deadly disease) by coming into contact with dead sea animals or birds.
Highlights of Hueneme Beach Park
Hueneme Beach Park is the pride of Port Hueneme. This 50-acre park offers:Numerous picnic tables and barbecue pits, Walking paths between the flag plazas, gazebo, and lighthouse, The stately Alaska Air Flight 261 memorial sundial, A 24-hour fishing pier, Sand volleyball courts, Surfside Seafood snack bar, Lifeguard protection and a Junior Lifeguard Program in the summer.
Port Hueneme CA Homes For Sale- David Tovar- Broker Associate, Realtor at EXIT Castillo Realty. I specialize in helping sellers and buyers with their real estate needs in Ventura County, California, including Oxnard, Port Hueneme, Ventura, Camarillo, and Santa Paula. I am focused and committed to helping others achieve their real estate goals by providing top level marketing that sells houses quickly and for top dollar, effective buyer representation and real estate investment consultation. To discuss your next Real Estate move feel free to call or text me. David Tovar (805) 444-6366